After nearly 30 years in the Insurance industry, seeing and living the changes, from the introduction of new insurances evolving from new and emerging risks proposed to the world and the U.A.E in particular, to the challenges faced by heightened regulations, I decided to embark on a new challenge of my own.
My aim in starting up Indemnity Insurance Brokers was to build a local business of experienced individuals with international exposures, to deliver a sustainable and profitable model by striking the right balance between all key stakeholders. Taking a proactive approach working with clients and counterparties to not only embrace the challenges faced but to lead in innovation.
I wanted to create a consultative approach brokerage based on analytics and risk management delivering innovative solutions to help our clients make informed decisions and to be their trusted knowledge based risk partners of choice consistently delivering efficient and bespoke solutions.
New challenges are emerging, from low oil prices affecting many economies in the region, to the introduction of VAT being rolled out across the GCC. However, MENA has seen steady growth with premiums reaching USD 57 billion in 2016 and the U.A.E leading alongside Turkey and Saudi Arabia. U.A.E premium growth has been primarily due to compulsory medical insurance implemented in recent years.
These challenges are opening up new opportunities and I am very excited to embark on this journey and invite you to be part of it.
Your Sincerely,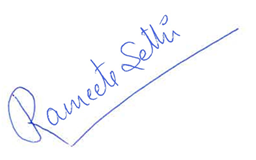 Managing Director of Indemnity Insurance Brokers LLC